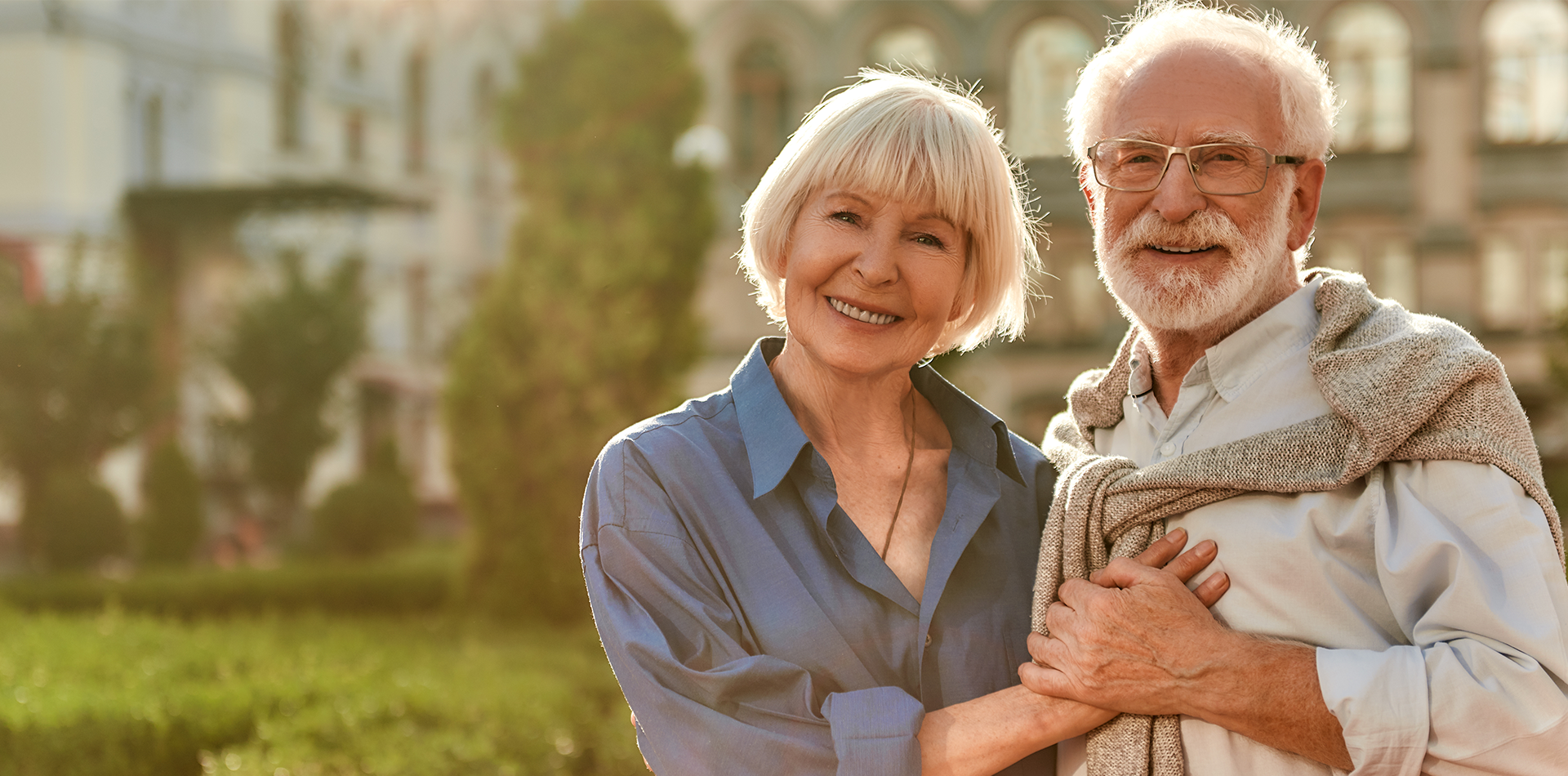 Sue
---
Lianas Services are amazing!!!

I was looking for a residence for my sister who had early onset dementia, and had found none searching on Google. Matt, who came highly recommended, understood my predicament and introduced me to Nicky. Nicky was terrific, she went with me to visit residences that were perfect for my sister, showing me different options.She called me often, helped when I had questions and answered texts promptly and set up appointments around my crazy schedule. She is very knowledgeable and caring and has worked with seniors for a long time. This group does not charge you. You don't have to pay anything and they will keep helping you until you find the right place. So if you need a place to start because it's time for a loved one to be in a residence, with or without full care, then this is the group to call.
Jennifer
---
I am writing to tell you of the excellent service I have received from Stephanie Geller, regarding the Psychosocial Assessment for my father. From my initial contact with Stephanie, she was prompt, efficient and understanding of the urgency for this Assessment.  She not only committed to the task at hand, but kept me informed every step of the way.  It was a pleasure dealing with Stephanie and I must say, she made the unpleasant task of having to conduct a meeting over Zoom, less daunting.  Stephanie's approach with my father, who has severe dementia, was kind and polite, and she did not flinch when my father's responses were at times, inappropriate and rude.  I cannot thank Stephanie enough for helping me navigate through this most unpleasant ordeal, and for being compassionate and understanding throughout. It was a sincere pleasure working with Stephanie Geller.  I only wish the other services I have had to access throughout my father's dementia journey, could be so efficient and considerate.
Dave
---
I recently made the difficult decision that it was time to find a senior assisted-living facility for my aging parents. The entire process seemed daunting to me as I had many questions about the type of care that was required. Subsequently I was introduced to the team at Lianas and everything changed after that point for the better. The professionals at Lianas walked me through the selection process, set up the facility tours and took care of all the details. It was a huge relief for myself and my parents as we navigated our way through the selection process. Patricia Tudor provided exceptional service every step of the way and made the entire process so much easier for us. I would recommend this team to anyone who is faced with the same challenges that we did.
Stephanie B.
---
Finding accommodation for an elderly relative has been one of the most daunting and distressing tasks I have faced in my life.  Our dear ones' health and happiness is at stake. I am thankful that Patricia Tudor was there to help me.  With her knowledge of the different types of senior homes, Patricia was able to show me all the choices, and to point out all the details that I was unaware of.  She saved me days of leg work and uncertainty, and with her calm, sympathetic and practical advice she eased my anxiety.  I was thus able to focus on making the best choice.  Thank you Patricia for providing this support for our family!
Wendy D.
---
Patricia, thank you from the bottom of my heart!  Faced with my elderly Mother having to go from independent living to assisted care living following a four month hospitalization was overwhelming for me.  When I called Lianas Services, Matt Del Vecchio patiently listened to me as I looked for guidance. He then connected me to Patricia who is very informed and knowledgeable. I was so impressed with her process, I thought she must have met Mom before!   I  immediately felt at ease and was confident we would find a new home for Mom. The education Patricia gave me with regards to the public vs. private elderly care places was key to the path I chose to take.  I am forever grateful for the advice you gave me, the visits you accompanied me on and helped me work through the pros and cons of each place.  Once I found the new home for Mom your support helped me through that transition. I could not have been as comfortable in my decision without you Patricia, thank you.
Tammy W.
---
Matt, thank you for all your help.  While the current circumstances made it so that we weren't doing this in person, it was so reassuring to know that you were at the other end of the phone, or responding to an email anytime I needed to reach out.   I don't think that you know the difference that it made being able to reach out to you.  Being an only child sometimes it can be overwhelming with all that is involved.
Annick L.
---
As you know, we used Lianas Services to move my husband's aunt in a retirement home. We met with Mary who was very accommodating and agreed to meet us all the way in the East end on a weekend.  She was super professional, patient and caring.  She kept in touch and the information she sent was well organized and easy to share with the rest of the family.  She was on time for the visits of the residences (again on a weekend) and it was a blessing to have her as she knows what questions to ask and what to look for.  She is very knowledgeable and we were grateful to have her with us.  All in all, she made what can be a very difficult process super easy for us. I have already recommended Mary to a friend for his mother and will not hesitate to recommend her again.

Thank you Lianas and thank you Mary, we are so very grateful for all your help.
Carol H.
---
Matt and the Lianas team were helpful, empathetic and informative. They know the different options available for seniors care and gently guide you through all possibilities. Matt was always available to us and is a true problem solver. Thank you for all of your help.
Nancy F.
---
A big thank you to Matt for his thoughtful, caring and professional expertise in assisting us with our Mom's transition to Le Sélection West Island. For three years, we as adult children could not convince her to move but Matt was compassionate and able to listen to her concerns. He was able to make her understand the benefits of being "proactive" instead of being "reactive" due to unexpected situations. It took only four months! We are forever grateful.
Kim
---
Matt and his team helped navigate us through a difficult time of life. They were knowledgeable, highly empathetic and a true resource from beginning to end. Matt's approach with my parents was the key to it all; he understands the elderly and respects their needs. Our only regret is that they did not make the move sooner. We will forever be grateful for the support and guidance he gave to us.
Joe
---
My sister and I would like to thank you for your attentiveness and excellent service. We really appreciated it. It allowed us to go through this process which was not easy for us either. Thank you again.
Daniel
---
The level of service received from Patricia Tudor was well above what I expected. She was able to guide me towards the best option for placing my mom in a home. This was done in a prompt and professional manner and quite remarkable given the circumstances of the COVID Pandemic.
Susan
---
With 2 senior parents, I reached out to Matt needing help. Matt put us in touch with Patricia Tudor who was knowledgeable, empathetic and above all kind. My mother was hospitalized and we needed to find a residence that could provide specific needs for her fast. Matt was able to do this within 48 hours. When working with both Matt and Patricia, they made me feel like we were their only clients. A heartfelt thank you for all your support.
Sharon
---
Thank you Patricia and Matt for your kind and professional support at this difficult time. Having you by our side, guiding and advising us as we searched for the right home for mom, made a world of difference.
Christine S.
---
Matt and the Lianas team were quick to respond to my needs in finding a residence that met my father's needs and had availability in the time frame needed. Without Lianas my father would have had to stay in the hospital longer than necessary. I couldn't have done it without them.
Mark K.
---
Matt and his associates are very professional and helpful. They take the time to listen to your particular situation and provide multiple options. I recommend Lianas to my friends and family.
Barbara W.
---
I used the services of Lianas Senior Transition Support for help placing my father in a long term senior home. Patricia was fantastic, so friendly caring and easy to talk to, they responded to my call on the same day and worked very hard to help us, they were there for us constantly and answered patiently all my questions and they made us feel very comfortable knowing we were doing the right thing since we had no experience in this. They were able to direct us and find the best place suitable for my father. I highly recommend them, they have a wealth of information, and can arrange everything to make a smooth transition for elderly family members.. you won't be disappointed using their service. Thank you again Patricia and Matt for all your help.
John P.
---
Patricia helped me from the start by providing insight into the process of placing a loved one. Her caring manner and depth of knowledge with respect to the institutions we visited enabled a sensible choice. Ann's move into the residence went very smoothly and she has adjusted very well to the situation. I thank you once again Patricia for your guidance.
Jo Ann S.
---
Lianas Services was excellent from the moment we were linked to our representative, Patricia. She was knowledgeable, provided excellent guidance and recommendations. Most importantly Patricia understood our situation. We built an immediate rapport with her. Thank you, Lianas. We will most definitely be recommending your services.
Diane
---
I'm back from Canada, having settled Dad into his new retirement home, and on behalf of myself and my sisters I want to thank Matt and Patricia for all your help and support in transitioning him from hospital into such an excellent facility with very little lead time. It couldn't have been easy to magic up a place and assist us using only remote technology due to all of us living outside Montreal, but you and then Patricia made the process so smooth and stress free, we are truly grateful. Patricia was exemplary, she not only found us the room, but smoothed the way for us through all of the complicated admin and liaised with all parties involved with grace, humour and professionalism. We now feel that Dad is safe and well looked after, both holistically and medically, and have her and you to thank for this.
Diane L.
---
Our family couldn't be more happy with Lianas Senior Transition Support.  Both Matt and Patricia did everything possible to ensure our father was transitioned safely and quickly from hospital into a first rate care home in Montreal that suits his needs entirely, all during the ongoing Covid pandemic. We had a very short window of time to find the right facility, and none of our family lives in Quebec, so we were entirely reliant upon them. In spite of these challenges they took our detailed brief, crucially explaining the care home and health care system in Quebec, and managed somehow to find a short list of suitable options at short notice. Patricia then undertook remote video tours of each with us all based in different countries, liaising with the care homes on our behalf. When we made our choice and finally arrived in Montreal, Patricia met with us and the staff at the care home we chose to ensure that all paperwork and details were completed satisfactorily and our father was settled in comfortably. Both she and Matt were professional, caring and entirely efficient - an absolute pleasure to work with. We couldn't recommend them more highly.
Sylvia and John R.
---
We would like to thank you for helping us with the "selection process".  You were patient, gracious, and super at taking us around to see all the different residences that we could choose from.  You are a wonderful help to us seniors that don't know where to begin with this process.
Jim and Terry M.
---
My brother and I would like to thank you for helping us with finding a place for mom. SHE IS SUPER happy. She has made several friends and has already played some bingo and sudoku. Without your help, this may not have happened and we both thank you so much as it had all happened so fast.