Résidence Rosalie-Cadron
Private Seniors' Residence (RPA)
12260, boulevard Laurentien, H4K 2Z4
Ahuntsic-Cartierville, Quebec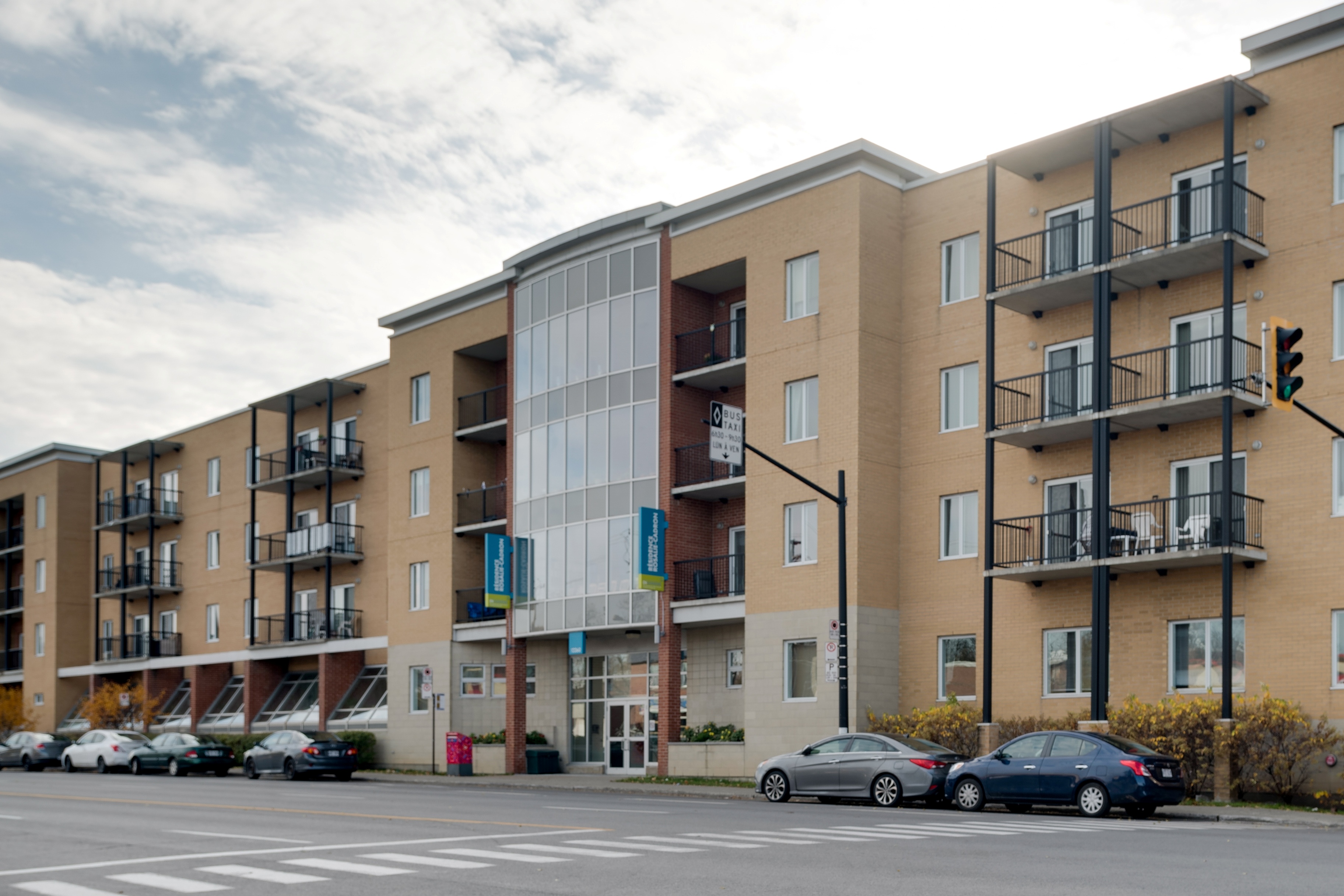 Résidence Rosalie-Cadron is part of the Enharmonie network, a group of 10 résidences for independent seniors in Montréal. Our résidences offer a worry-free formula including one meal per day and core services at an affordable price. Our apartments are spacious, bright and well insulated. You will feel safe while having access to a stimulating living environment....
---
---
Additional Info
---
Guidance & Support
The search for the ideal residence can be overwhelming. Please know that our services are completely FREE. Our experienced Lianas Senior Advisors are here to help your family. They perform full needs assessments; provide a customized list of ideal residences to meet your specific needs or the needs of your loved one(s); organize tours; and accompany family members on the tours while providing guidance and support throughout the entire process. Feel free to call us at 514-622-8074 or email us at info@lianasservices.com.
---
---
---
Services
Security 24 hours per day, 7 days per week
---
Activities
Miscellaneous activities (according to schedule)
Multifunctional leisure room
Outdoor activities and outings
---
Building Highlights
Lounge (fireplace, tv, armchairs, etc.)
Lounge on each floor (fireplace, tv, armchairs, etc.)
Private room for receptions and family events
Reinforced concrete and steel construction
Swings outside the residence
---
Staff
Superintendant 24 hours a day
---
---
Do you need to
know more about…
Did you know we
can Also assist with:
Home or condo sale
Downsizing and Moving
Home care
Medical alerts
Costs and availability
Organizing tours
Reputation and feedback
Government subsidies
Our
customized search services are
FREE!