Résidence Le Parc
Independent Living
Assisted Living
Private Seniors' Residence (RPA)
7930, boulevard Viau, H1R 4A2
Saint-Léonard, Quebec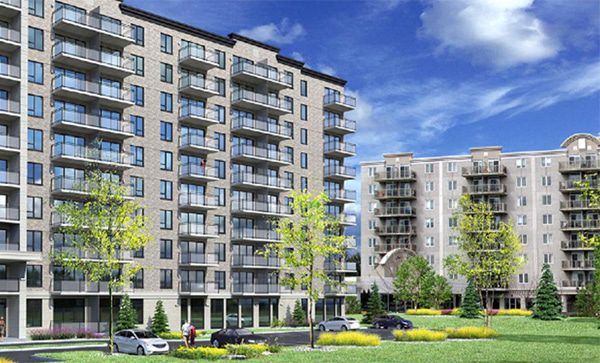 The Residence Le Parc is a private residence for seniors. This residence in the Saint-Léonard neighborhood of Montreal welcomes retired people who are autonomous and have lost their autonomy (semi-autonomous). People who require a short term stay and / or convalescence and Alzheimer's and cognitive loss can also be received at the Residence Le Parc. This private residence for seniors of 291 units is located near several services including the Institute of Cardiology, local CLSC, public transpor...t and the Place Viau shopping center. It is the ideal place for people wanting to maintain their independence and maintain an active lifestyle. The staff ensures to offer personalized services according to the needs of each resident. There is also permanent security at this Saint-Leonard residence. At the Residence Le Parc, you will find a quiet and relaxing place, since there is a beautiful landscaping, and this, in the metropolitan area.
---
---
Additional Info
---
Guidance & Support
The search for the ideal residence can be overwhelming. Please know that our services are completely FREE. Our experienced Lianas Senior Advisors are here to help your family. They perform full needs assessments; provide a customized list of ideal residences to meet your specific needs or the needs of your loved one(s); organize tours; and accompany family members on the tours while providing guidance and support throughout the entire process. Feel free to call us at 514-622-8074 or email us at info@lianasservices.com.
---
Residence Categories
Alzheimer's and cognitive losses
---
Healthcare
Care options ''à la carte''
Distribution of medication
Medication administration
---
Services
Hairdresser available (a la carte)
Pharmacy (personalized delivery)
Security 24 hours per day, 7 days per week
---
Activities
Mild gymnastics and relaxation
Miscellaneous activities (according to schedule)
Multifunctional leisure room
Outdoor activities and outings
Recreational room (spacious)
---
Building Highlights
Floor with coded door (risk of wandering)
Lounge (fireplace, tv, armchairs, etc.)
---
Staff
Accompany service (hospital, grocery store, pharmacy, etc.)
Nursing assistant 7 days a week
Orderly 24 hours a day, 7 days a week
Staff trained in first aid 24 hours a day, 7 days a week
Superintendant 24 hours a day
---
---
Do you need to
know more about…
Did you know we
can Also assist with:
Home or condo sale
Downsizing and Moving
Home care
Medical alerts
Costs and availability
Organizing tours
Reputation and feedback
Government subsidies
Our
customized search services are
FREE!