Résidence 6900 Papineau
Independent Living
Assisted Living
Private Seniors' Residence (RPA)
6900, avenue Papineau, H2G 2X7
Rosemont - La Petite-Patrie, Quebec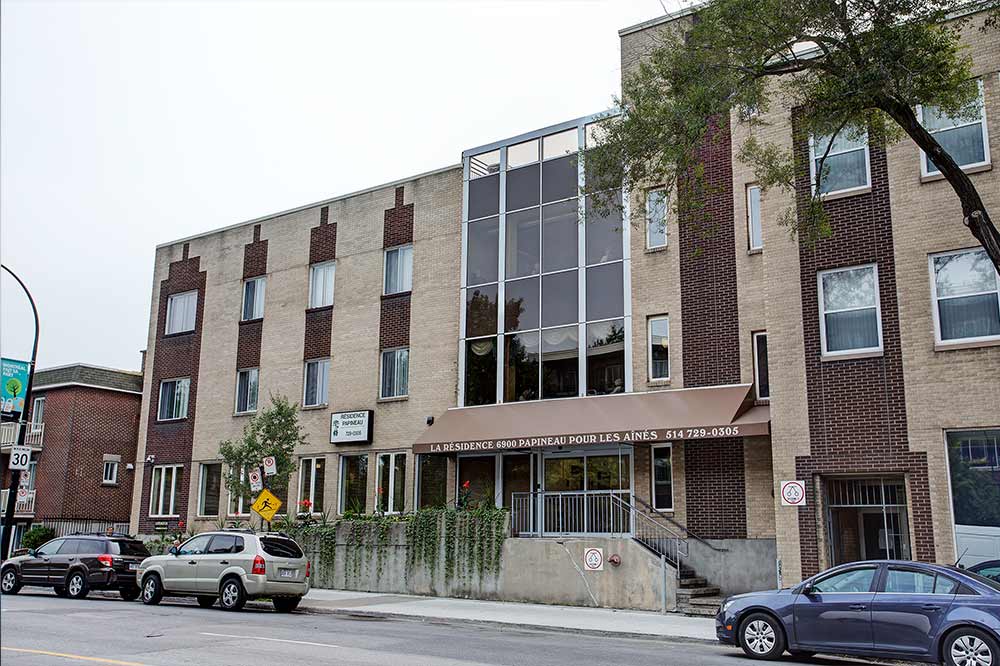 Located in Rosemont-La-Petite-Patrie, la Résidence 6900 Papineau is a retirement home for the autonomous and semi-autonomous of 60 years old and older residents and offers 97 units (offered in rooms, studios & apartments (1, 2 and 3 and a half) with private bathroom and complete bathroom). Seniors receive medical care and a safe living environment at Résidence 6900 Papineau. A great variety of services is offered, all in a warm, family friendly atmosphere while trying to break the isolation by... your participation in daily activities led by a professional and dedicated animator. Throughout your stay, the practical nurses and the attendants are there to help you, accompany you and assist you in the daily actions to ensure the smooth running of your care and ensure your hygiene.
---
---
Additional Info
---
Guidance & Support
The search for the ideal residence can be overwhelming. Please know that our services are completely FREE. Our experienced Lianas Senior Advisors are here to help your family. They perform full needs assessments; provide a customized list of ideal residences to meet your specific needs or the needs of your loved one(s); organize tours; and accompany family members on the tours while providing guidance and support throughout the entire process. Feel free to call us at 514-622-8074 or email us at info@lianasservices.com.
---
---
Healthcare
Distribution of medication
---
Services
Security 24 hours per day, 7 days per week
Washing aof bedding and linens
---
Activities
Miscellaneous activities (according to schedule)
Outdoor activities and outings
---
Building Highlights
Large terrace on the roof
Lounge (fireplace, tv, armchairs, etc.)
Swings outside the residence
---
Staff
Accompany service (hospital, grocery store, pharmacy, etc.)
Nursing assistant 7 days a week
Orderly 24 hours a day, 7 days a week
---
---
Do you need to
know more about…
Did you know we
can Also assist with:
Home or condo sale
Downsizing and Moving
Home care
Medical alerts
Costs and availability
Organizing tours
Reputation and feedback
Government subsidies
Our
customized search services are
FREE!